Tired of handling your customers? Are your customers leaving the restaurant unsatisfied? Is your payment system been a troublesome work?
Here is a great news for restaurant owners!!
the Yumkiosk self-ordering and payment device make them all for you. Give your customers a pleasant service ever. Make them comfortable at your place. From ordering to the payments make it a smooth experience.
The Yumkiosk is a point of sale (POS) system that allows you to calculate your customer's payment. It also helps to prepare an invoice for your customers. Yumkiosk is capable of operating at fine dining, food court, and pre-ordering queue. Hence, customers could view their menu card as well as place their orders to dine.
What so special about Yumkiosk?
The Yumkiosk provides a dual-page display that allows smooth page turning. At the instance, the customer influences a real-time experience to place their orders. The display of the device is 22-inches large with IPS liquid crystal HD classy. And with a capacitive touchscreen. It is easy to handle the device by any age group.
You can either mount it on walls or place them on table-top for your customers. Thus, providing a better experience to customers in placing orders with no wait. In case if you have a regular customer, membership cards could help even better. To your surprise, there is a member card reader available on the device.
Once your, customers place their order, you can generate them an invoice. And even get them paid for their order. The device also supports membership accounts, balance payment, wechat payment and paypal. There are other payment methods available on the device.
Added to it, the device has a seamless connection to the backend ERP system. You could now gather your customer data for future requirements. And even delight your customers providing them offers for visiting your restaurant. This creates trust about your service.
Get them right now for your restaurants and please your customers. Give your customers the best of service every time they visit your restaurant. Yumkiosk builds a trustworthy relationship between your business and your customers.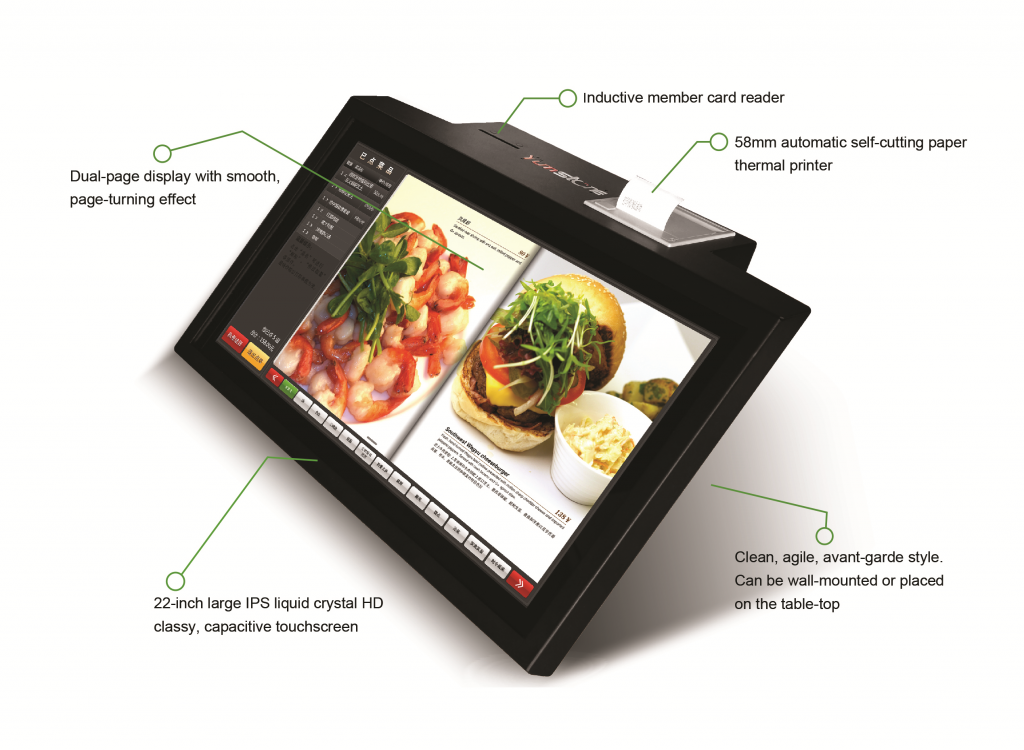 The YumKiosk self-payment device is capable of operating in most working scenarios:
Fast Food
Fine Dining
Food Court
Pre-ordering Queue
This device supports membership accounts, balance payment, WeChat payment, and also PayPal and other various online payments available.
Another advantage is its seamless connection to the backend ERP system of Yumstone's POS.
You can also make use of restaurant iPad Ordering system to make things more simple and easier. This makes customers satisfied with the mode of service you render them.